[ad_1]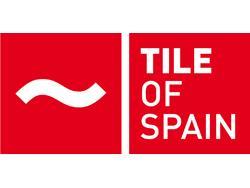 Miami, Florida, December 10, 2021-Tile of Spain, the association representing more than 100 Spanish tile manufacturers, announces the winners of the 20th annual Tile of Spain award for architecture and interior design. The jury, led by architect Carlos Ferrater, founder of the Barcelona Office of Architecture (OAB), met on November 17 to assess the projects submitted for this year's awards and select a winner in each category.
Architecture
The new headquarters of the Valencia Construction Employment Foundation by MRM Architects' Studio
Special Mention Architecture
Faculty of Psychology and Speech Therapy of the University of Malaga by Llps Architects' Studio
Interior design
Living in a coderch by Estudio Vilablanch
Special mentions in interior design
JM55 by BURR and Cal Garrofa by Julia Tarnawski & Albert Guerra
Project Graduation
Castile La Marcha. A seaside resort for Spain motivated by Gonzalo López Elorriaga (Madrid School of Architecture)
Special end of studies mentions
A civic center and temporary accommodation in the former La Asunción factory of Mariona Dalmau Benavent (La Salle School of Architecture) and Hortus Conclusus of Teresa Clara Martínez López (Madrid School of Architecture)
The jury was chaired by Barcelona, ​​Spain-based architect Carlos Ferrater from OAB. Alongside Ferrater, we could judge Fermín Vazques, director of b720; Jamie Sanahuja, Director of Sanahuja & Partners; Alicia Fernándes, interior designer at Alicia Fernández Interiorismo; José Ma Marzo, director of Tectónica; and Ángel Pitarch, president of the Colegio Territorial de Arquitectos de Castellón (CTAC).
[ad_2]